NEW! Helper Cooking Class
Happy to announce our NEW Helper's cooking class, starting 8 Sep 2022!!
We will focus on HEALTHY FOOD on this time, such as Low- Carb, Protein Rich, OMEGA3, Vegetarians / Vegans in easy-making Japanese, Aisan & Western cuisine.
Cooking Class is Starting on 8 Sep 2021, every Thursday, 2hours per day,  4-day course over 4 weeks with about 20 cuisine recipes (See the menu below). 
Schedule:  8, 15, 22, 29, September 2022  (Every Thursday) 
2 class per day. 
-AM class:  9:30am-11:30am  OR  
-PM class:  12pm(noon)-2pm.  
2 hour session.  ( Everyone tastes food here &  can take the food away for his/her potion).  
Location : Kennedy Town/HKU   (after registration completed, we will inform you the detail address) 
Class size: 4 students per class.  
Fees:
A Package of 4 lessons.  HK$ 700 per class per helper ( 4-day course over 4 weeks )  Total is HK$ 2800.  Or,  Single-shot 800 HKD per class per helper)
Deadline:
First Come, First Serve.
 Bank Transfer by the latest
5 SEP
 ( Bank Account will be informed after the booking request)
①Employer's Full name & Phone number  
②Helper's Full name & Phone number  
③Food allergies/limitation if any.   
After the payment & confirmation, we give you the full address of  Mayu's Kitchen's venu in Kennedy Town.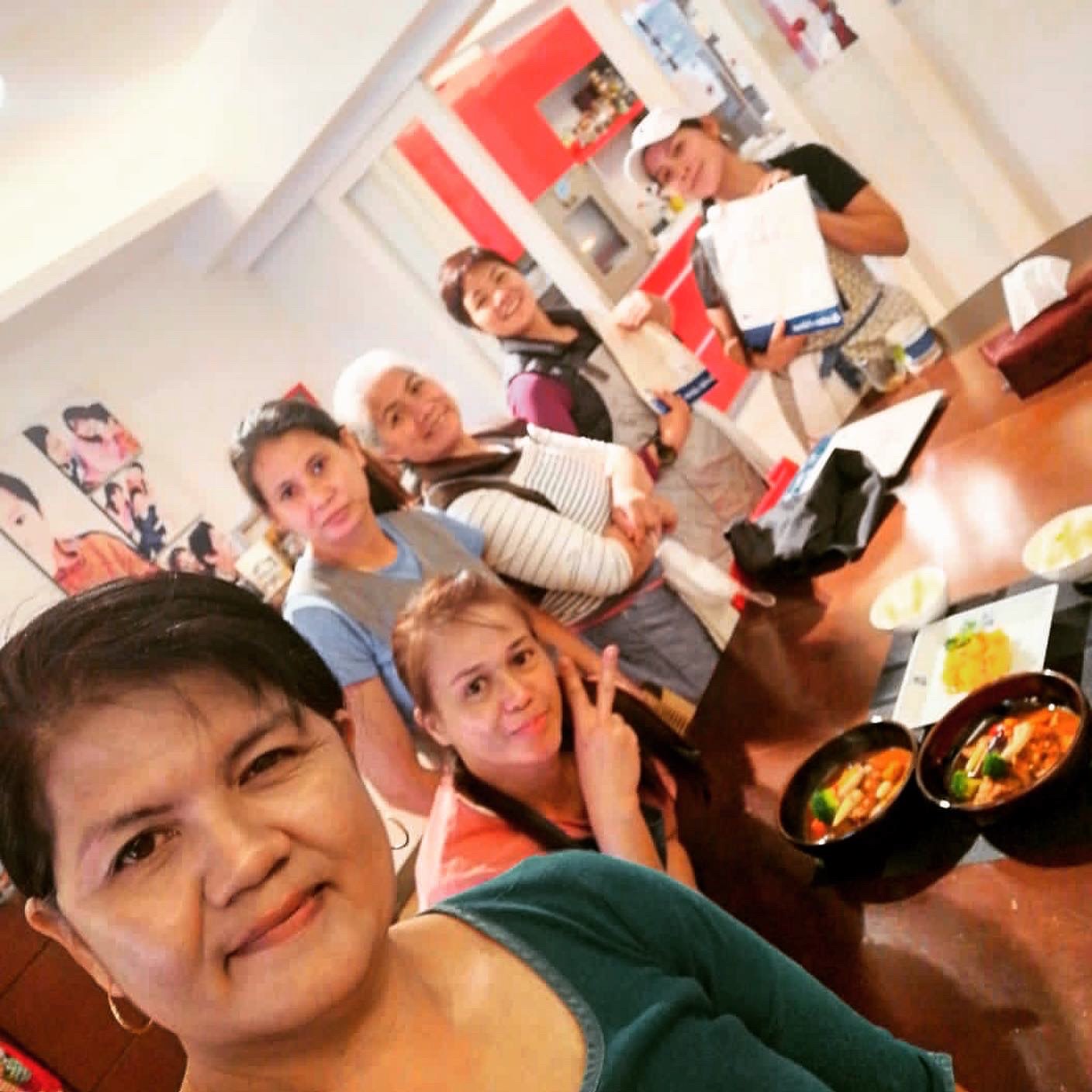 ===MENU===
Lesson 1:
All About Chicken Breast. Low in fat and a good source of protein:
How to soften & make moisture chicken breast – 4 ways
Basic Japanese ingredients
Basic varieties of Spices

1)   Bang bang chicken Salad
2)   Mid-curry teriyaki chicken
3)   Nanban chicken  with creamy Japanese egg  & cucumber
4)   Vegan sauces:  vegan mayo,  sesame sauce, 

 
Lesson 2:  
All About OMEGA 3:  Varieties of Omega3 rich fish & plant 
What is OMEGA3

What is OMEGA3 rich foods:
Basic Japanese ingredients
Basic varieties of spices 

1)    Mackerel Kabayaki tomato sesame,  
2)    Salmon, Shimeji-mushroom, butter-soy sauce
3)    Sardine-casserole gratin 
4)    Broccoli and Walnuts salad 
5).   Chia seed pudding

Lesson 3:  
All About Plant Based Protein: Tofu for Tofu Haters! 
What are Tofu  & Tofu varieties 
How to make delicious food for Tofu haters * you won't notice Tofu in tofu cooking)
Rich protein plants-based food
Basic Japanese condiments, Chinese condiments

1)    Tofu & Tuna fluffy nugget
2)    Tofu & Chicken Tukune & Ginger Yakitori Sauce
3)    Atsuage- Yurinchi (scallions and sweet vinegar sauce)
4)    Mitarashi-Mochi Dango  ( sweet & salty sauce)
5)    Black Sesame -Warabi Mochi

Lesson 4:
All about Seasonal Vegetables (mainly Vegan Izakaya style food)
How to choose fresh vegetables & keep vegetables.
Hot to design Bento Box (color? How to put topping)
Basics of Vitamins.  
1)    Edamame garlic
2)    Asian carrrot Sesame salad
3)    Marinated mini tomato
4)    Kabocha (Japanese pumpkin) teriyaki sauce
5)    Cucumber IZAKAYA style
6)    Vegan soboro & vegetable Bento (choice of egg, butter) ,    
NOTE: The class is  held in a private house.  AM class is full up quickly, so pls contact us ASAP & Pay deposit to secure your seat.  Those who can do PM class, we would appreciate to join PM class.  We will give the highest attention, and  be careful of mask & hygiene issues during classes.
Please let me know your interest.