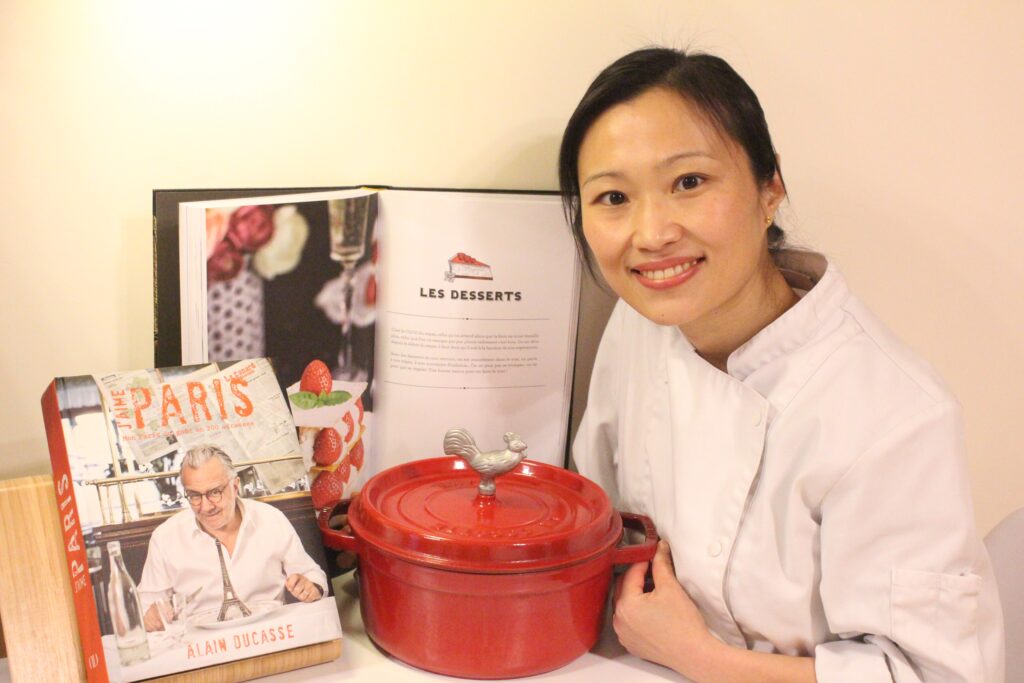 MAYUKO OKADA PICQUOT
Owner-Chef of Mayu's Kitchen & Co.
Japanese Cuisine Good Will Ambassador
---
Mayuko Okada Picquot is a Japanese personal and business chef who prepares traditional and fusion dishes of French and Japanese cuisine. Classically trained at at Kaiseki-KINSARYU; Yanagihara school of traditional Japanese cuisine in Tokyo, JAPAN, and Le Cordon Bleu in Paris, she had worked for French Ministry of Foreign Affairs while she lived in France. In 2021, She became a Goodwill Ambassador for Japanese cuisine by Ministry of Agriculture, Forestry and Fisheries, via Consulate-General of Japan in Hong Kong. Today, as an owner chef of "Mayu's Kitchen and Co.," she has cooked for celebrities throughout the world, as well as introduced culinary arts and food cultures to many international students.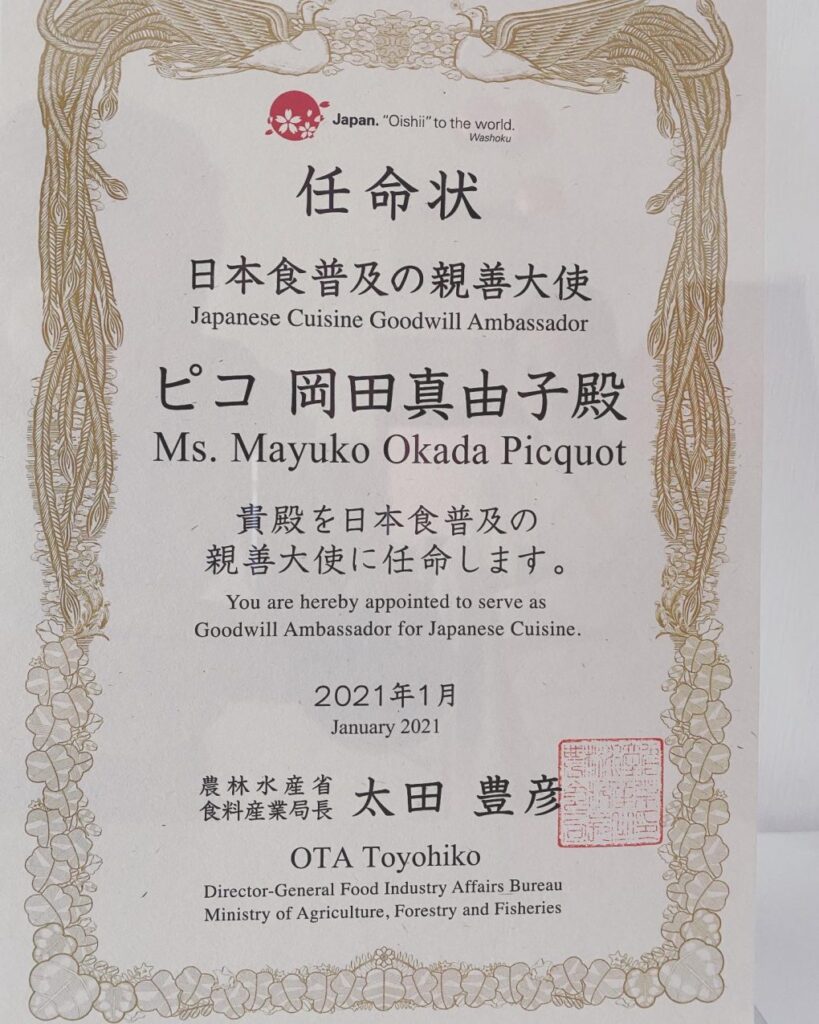 She was born in Japan, but moved to USA, Canada, and Mexico for her education. Because of her school life was surrounded with international friends, she discovered the varieties of East and West cultures, and obviously her interest expanded to food and cooking.
Later, while she was working in UK and Japan as an investment banker, she had traveled to a lot of European & Asian countries. She enjoyed visiting from local café, bakeries, wineries to Michelin starred fine dining. She also started taking local cooking courses and wine studies to gain maximum cultural aspects on their cuisine. Finally, she decided to follow her passion: "culinary art".
In Paris, France, she had big achievements in Le Cordon Blue -Paris, then worked in French Ministry of Foreign Affairs in Paris. These experiences gave her not only the professional techniques as a chef, but also the knowledge of profound world of the culinary art & histories.
At the same time, the 1st "Mayu's Kitchen" opened in Paris. She began working as a personal chef, a gourmet reporter with media, a cooking instructor, and a guide to the Parisian restaurants & markets. She also worked as France -representative for Gekkeikan, one of the oldest Japanese sake companies in Kyoto with over 400 years of history. She has been developed her French & Japanese culinary art, wine and sake knowledge with her international background.
In 2017, after she moved to Hong Kong, "Mayu's Kitchen & Co." was renewed. She offers private chef service and cooking workshops in multi-languages (English, French, and Japanese). This culinary multi-taker spends her days for sharing her world culinary experiences to her clients with her creation of gastronomic cuisines. In 2021, she was appointed as a Goodwill Ambassador for Japanese cuisine by ministry of agriculture, forestry and fisheries. With her bigger passion, she is growing Mayu's Kitchen & Co's activities, and working with Hong Kong Japanese restaurant association and consulate-general of Japan in Hong Kong.

We are dedicated in a wide range of cooking-related business, such as
kitchen manufacturer, food & beverage company collaboration, recipe making,
promotion at Japanese and oversea markets and events,
an advice columnist (French food culture / meal information).
For further information, please contact us.