Helper Cooking Class Nov 2023
夏クラスが盛況に終わり、新しく秋冬メニュー満載のクラスの登場です。キャンセル待ちをされている方は是非お早めにご応募ください。
ヘルパーさん達は和食の基本、お出汁の取り方、 秋冬ほっこりメニュー、クリスマス用のパーティ−料理、低脂肪や高蛋白食材、発酵食品、 豆腐を使ってカロリーを抑えた料理など、短期集中の4回クラスで学びます。
**下記、英語でコニュニケーションをとる雇用主が多いと思いますので、英語で表記させていただきます。
We will open Autumn/Winter Helper's Cooking class, starting on 1 Nov 2023!
Your helper will get the confidence to cook Japanese & Western & Vegetarian cuisines. For example, they will master Japanese healthy family recipes, Hokkaido cuisines, less-oil & Umami intense cooking method, and beautiful presentation of Christmas meal. In each class, helpers create 5 to 6  different dishes with their own hands
Cooking Class is Starting, 1Nov 2023  Wednesday and every Monday from the following week, 2 to 3 hours per day,  4-day course over  4 weeks , + 22 recipes (See the menu below). 
---
---
---
Schedule: 1,6 ,13, 20, November ( Wed & Every Monday from the following )
Time: 10:00am-12:30pm Hands-on 2 to 3 hour session with the option to stay and eat, or take the food away.
Location : Mayu's Kitchen. & Co. ( Kennedy Town / near MTR HKU )
Fees: Package of 4 classes x HK$ 790per class per helper Total is HK$ 3160 or Single-shot HK$ 840 per class per helper)
Booking: "1st come & 1st served" is the rule. Please contact us with necessary information ①②③ below. To secure your booking, the payment confirmation is necessary. After your payment to the following bank account, please send us a copy of your payment slip.
Please mail us vis our "CONTACT" form or Email : contact@mayuskit.com. with
①Employer's Full name & Phone number
②Helper's Full name & Phone number
③Food allergies/limitation if any.
After we confirm your booking & payment, we will give you the full address of Mayu's Kitchen's venu.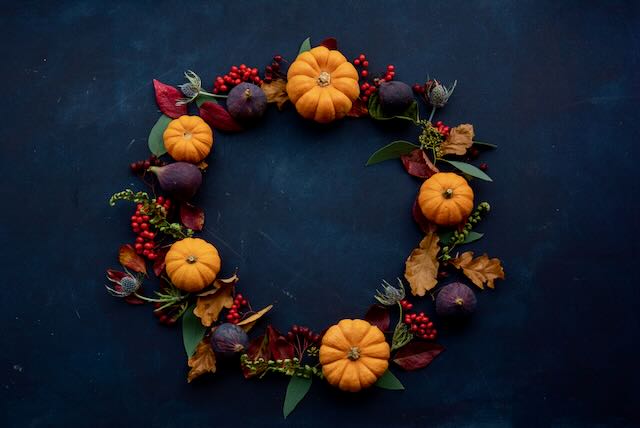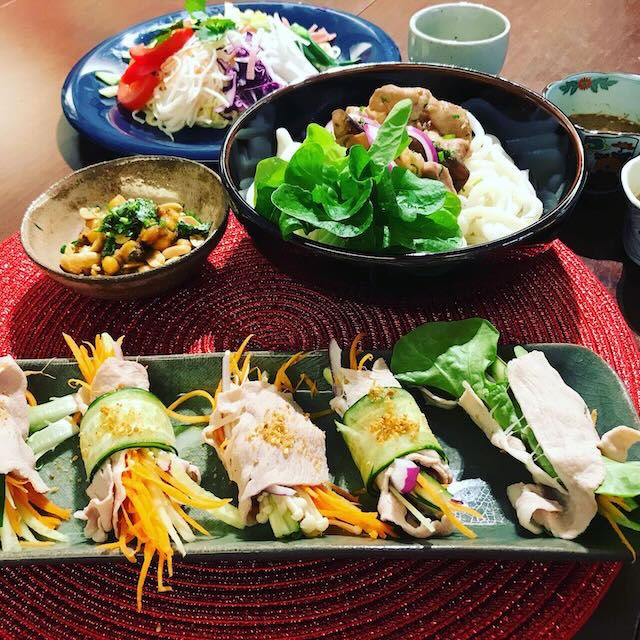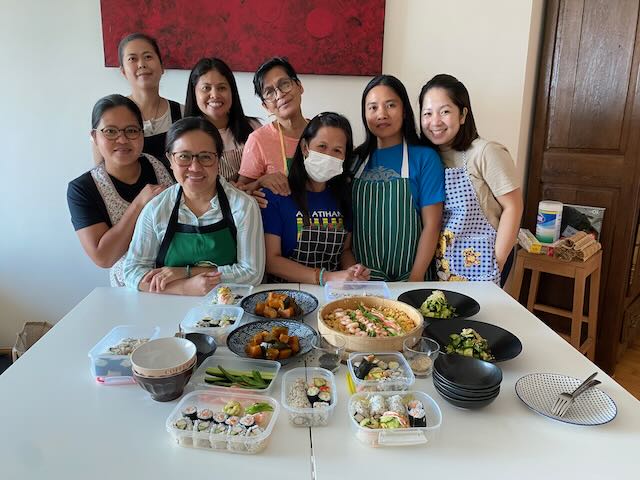 ===MENU===
==MENU===
Menu:
Nov 1- Lesson 1:  Winter /Autumn. Healthy Japanese cooking 
• Master of Basic Japanese ingredient & Condiments
• Variety of Miso & How to use Miso.
• Health benefit of fermented products.

1.  Kyoto-Saikyo Yaki  Fish
2. Eggplant Dengaku wtih Chicken 
3. Green beans  Sesame Goma Ae (*V)
4. Chinese cabbage, coleslaw miso salad dressing (*V)
5.  Grilled Onigiiri Rice Balls (*V)
———
Nov 6- Lesson 2:  Winter /Autumn. Umami intense cooking with  "Dashi Bouillon"
•Traditional Japanese Meal Setting/ presentation : Ichiju-sansai. 一汁三菜
•Master of Basic Japanese Ingredient & Condiments  
•Traditional Dashi Making
•Varieties of Tofu& Plant Based Protein diet:  Soybeans product 
1  3 ways of Dashi broth Making 
2. ODEN  (Atsuage, Aburaage)
3. Spinach & Shimeji Shira-ae(Momen dofu)
4. Homemade Miso soup (Kinu tofu)
5. Furikake (Japanese Rice Seasoning) 
6. Apple & Japanese sweet potato cake  (*V)
———
Nov 13- Lesson 3: Hokkaido local  Food Trip
•Hokkaido Special Ingredients on top of seafood
•Homemade Japanese mild curry spices mix
• Basic study of Vitamins & Nutrition 
1.Hokkaido Soup Curry with Chicken & Vegetables
2.Japanese Pumpkin Deli Salad (*V)
3.Sweet Corn Rice (*V)
4.Vegan Creamy Mayonnaise (*V)
5. Hokkaido Cheese Steam Cake  (*V)
———
Nov 20- Lesson 4:  Christmas Finger Food Appetizers & sweets
•Master of vegetarian appetizers
•Presentation of appetizers 
•Variety of  Dessert Creams; Custard Cream, Whipping Cream, etc.
•Master of French Choux-Pastry
1 French mini cheese puffs (gougères)
2 Flakey Christmas Tree (pesto sauce)
3.Colourful Cheese Ball Bites (*V)
4 Half calories hummus (*VV)
5 Half calories spicy beets dip  (*VV)
6 Cream Puff & éclairs . ( cream patisserie/ custard cream )
Looking forward to see your helpers.